Acrylic Pour Workshop - Dutch Pour with Marni
About this event
Learn pouring techniques like the flip cup, dirty pour, blowing a smoky effect. Participants will be stepped through the process of creating their own pouring artwork.
No two artworks to look the same!
Our resident artist Marni will take you through each step, from mixing your paint and medium to tips and tricks to tilt your panel properly to distribute the paint evenly and end up with a professional finish!
All materials used in the workshop is provided by the store.
Products used include:
Byron Acrylic paint (choose your colours)
Liquitex Acrylic Paints (choose your colours)
Floetrol
Reeves Pouring Medium
Artists Wooden Boards
Aprons and drop sheets provided.
Workshop is recommended for 16yrs+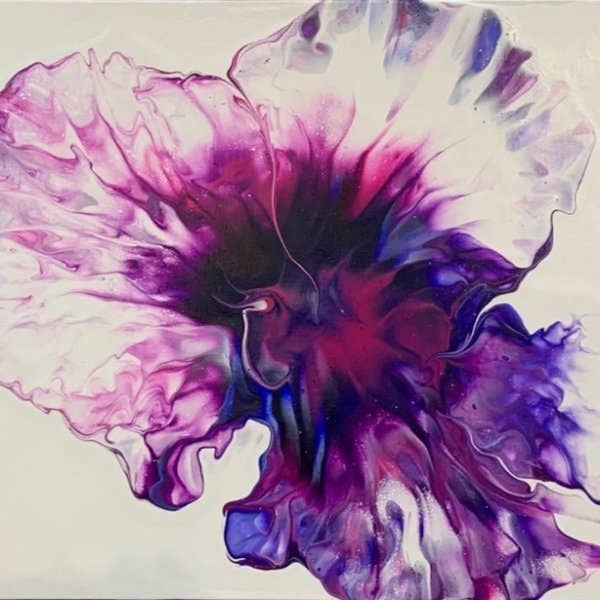 About the artist:
Eckersley's resident artist Marni's love of paint is in many forms whether it be painting still life, nature painting or pouring paint. Marni loves to also share her passion with others and teach and educate in the fun and spectacular bright beautiful colours in the world of paints.
Marni's wealth of knowledge, artistry skill, beautiful techniques and spectacular free flowing imagination with acrylic is much desired to teach and share. Marni has a bubbly, friendly personality and this flows throughout her classes making acrylic painting experience simple, fun and enjoyable.
Marni has a valid check for Working with Children.
Join us and receive a 10% off voucher to use in store on the day of the workshop, offer excludes purchases of gift cards.
Price: $59 per person
Contact the below stores to book or find out more:
We look forward to seeing you at the workshop & in-store!