Acrylic Pour Workshop - Marble Cell Pour with Marni
About this event
During the class you will enjoy creating your own pouring artwork masterpiece, while enjoying a few fun and relaxing hours with others. This class is suited for beginners to medium skill levels, perfect for anyone who wants to explore their creative side or learn new skills.
Our resident artist Marni will show you step-by-step instructions during the class to create your pouring artwork. Marni will show you how to use numerous acrylic mediums and tools and how to best use the materials provided. During the class you will gain an understanding of different acrylic paints, learn about artwork planning and layering along with basic acrylic pour concepts and techniques to create a marble cell pour.
At the end of the class, you will take home your own fabulous piece of artwork.
All art materials used during the class will be provided.
When you book a class with us you will also get an additional 10% off art supplies from Eckersley's Underwood on the day of the class.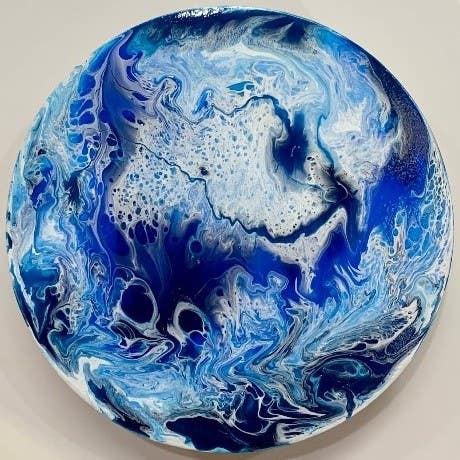 What to bring: Water bottle
Price: $59 (includes art materials used during the workshop)
Book now! Spaces are limited & booking is essential.
Contact Eckersley's Underwood store to book or find out more:
We look forward to seeing you at the workshop & in-store!