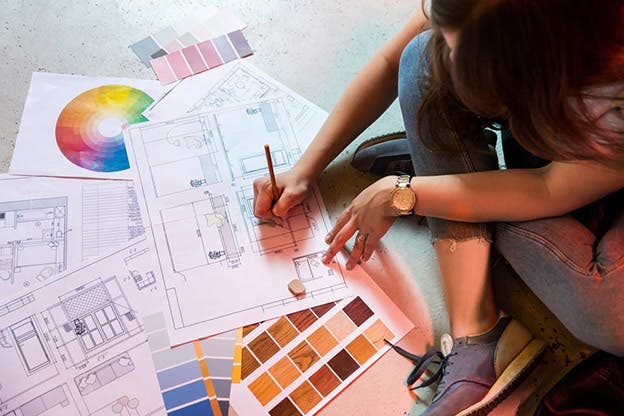 University is an exciting time for design students. It allows you time to try out new ideas, find your own style, and immerse yourself in creative arts. Push the boundaries as much as possible and try to use all the facilities available to you. Once you're in a creative industry you will be thankful for your breadth of knowledge across many different mediums.
To make the most of university, be sure to equip yourself with the design essentials. These 'must haves' include…
A great backpack
Your backpack is something you're going to take with you EVERYWHERE, therefore it pays to get your backpack choice right. Look for reliable brands renowned for their high quality - this is a long-term investment, after all. Versatility is another requirement to look for, as it should comfortably hold your notebooks, sketch pads, laptop and other design items. Internal dividers are great for separating tools, as are plastic storage bags.
If all you need is a set of great markers, we recommend grabbing a carry case. Holding and transporting 48 markers, it's made from grey durable nylon and has velcro tabs for easy access.
Paints, markers, pencils and paper
A visual art diary
A visual diary is a concrete way to archive inspirational reference material, critique designs that work (and the ones that don't), and help keep your eyes design-sharp. Jasart Single Wire Visual Diaries contain thick premium cartridge paper, suitable for all types of sketching, drawing and light application watercolour.
Drawing tubes
NAM Premium Drawing Tubes are extendable plastic tubes that can be used to store and carry artwork, prints, plans and posters. Made from hard wearing PVC, they can extend from 85-103.5 centimetres, and include a name tag hinged lid and shoulder strap.
Sketching and drawing materials
Our Derwent Line & Wash Sketching Set contains 13 pieces of drawing and sketching materials in one handy tin - graphic pencils, watersoluble sketching pencils, waterbrush, a sharpener and an eraser. Presented in a metal tin case, it's a quick grab and go when you feel like sketching outside the classroom.
USB Flash drives
All too often you hear of students losing their work because they saved it to the university's student server and the server crashed. Don't risk it. Your educators won't be sympathetic if you tell them you lost your work, so back-up your work appropriately. Carry USBs with you and backup hourly. But don't rely solely on USBs - have a backup game plan.
Copic Ciao Markers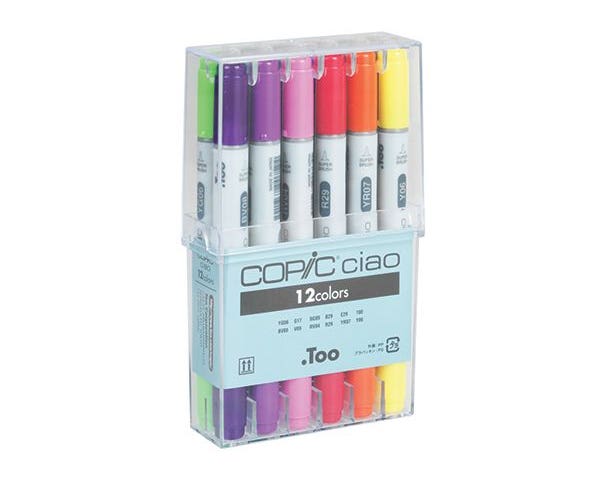 Copic Ciao Markers are the perfect choice for students starting their creative journey. , Ciao super brush nibs act like both a paintbrush and a medium broad nib. They really are a must for art and design students.
Eckersley's pads
As a design student, you can never have enough tracing pads, bleedproof pads, yupo pads, cartridge pads, bond pads and bank pads. Needed for just about every kind of project we recommend you have a pad of some description with you at all times. You can check out the full Eckersley's range of pads and paper here.
A camera
An entry-level SLR camera will get you out of strife when stock images just won't cut it. It doesn't have to be anything too fancy, but being able to take your own photos is a must for some design projects.
Display Books & Presentation Portfolio
Display books and presentation portfolios are perfect for showcasing your work to a studio or gallery, or for organising a stored collection of art. Made of acid-free polypropylene, most of our display folders are refillable and do not react with toner to affect contents. Sizes of our display books vary, as do the number of sleeves, so we've got something to suit any kind of work. Our range of presentation portfolios are available in A1, A2, A3 and A4 size to suit every size presentation. Whether you need a soft or hard case there'll be a suitable presentation portfolio to carry your designs.
A journal
University is a once in a lifetime opportunity to find yourself through creativity. Make the most of it and keep an art journal. One of the most forgiving forms of creativity, journaling safely contains your ideas in your own personal book. You can explore with colour, shapes, lines, words, landscapes, characters and more. Once working in the field, you will love looking back at your journal to see how your education has shaped you.
Ready to start shopping for your transformative design education? Pop into your nearest Eckersley's store or shop our extensive range of art and craft design supplies online.

On a tight student budget? Check out our SALE items and grab yourself some bargains!