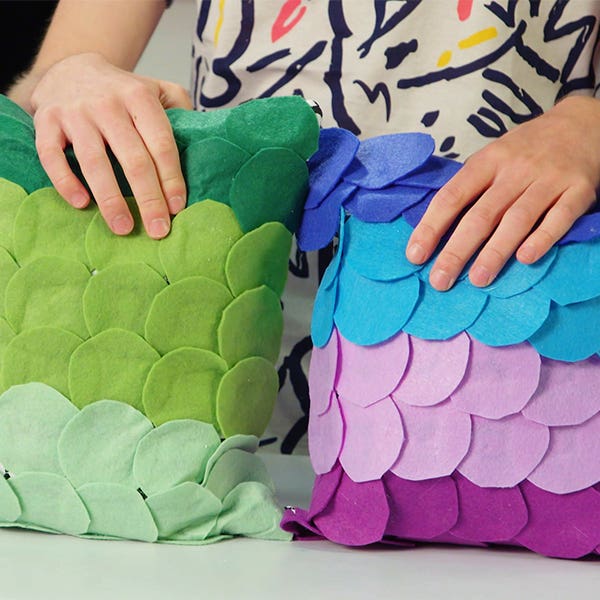 Want a pillow that won't put you to sleep? In this project Get Arty artist, Jye, shows us how to create your very felt patterned cushion cover!
Click here for a PDF of this project.
What you will need
---
EDUcraft Felt Sheets
Jasart hot glue gun
Celco Scissors
Fabric Pen
Square pillow case
Jar lid
---
How to do it
Find a jar lid in your house which you think is a good size for your circles.
Grab your felt and start tracing around the lid with your fabric pen.
Cut out your circles which you have just traced. We have used four colours and made 20 circles of each.
Arrange your circles in what order you would like them. You might put them in a colourful pattern or you might have dark to light colours.
Pre-heat your hot glue gun. Once its heated up place a small amount of glue onto the circle, then place the circle onto the pillow case. Repeat this step until the pillow is full.
Insert the stuffing or pillow into the pillow case then any circles which might look like they are peeling off re-glue in place.