Level: Easy
Duration: 30 mins
Create your own knitted look tea light candle holder with STAEDTLER FIMO Soft Modelling Clays.
What you will need
---
2 colours of STAEDTLER FIMO Soft Modelling Clays 57g (we've used white and dolphin grey)
STAEDTLER FIMO Blades
Round Tea Light Holder
Oven
---
How to do it
Roll four cords 5mm thick from each of 2 blocks of FIMO soft.
Twist 2 of the same colour cords together in a clockwise direction.

For each clockwise cord you make, create a cord in an anti-clockwise direction.

Pick a clockwise cord and an anti-clockwise cord of the same colour and press them together to create the knitted look.

Press the knitted strips around the tea light with white at the top and grey at the bottom. cut off leftovers.
Harden the tea light for 30 minutes in a preheated oven at 110° C / 230° F on upper and lower heat.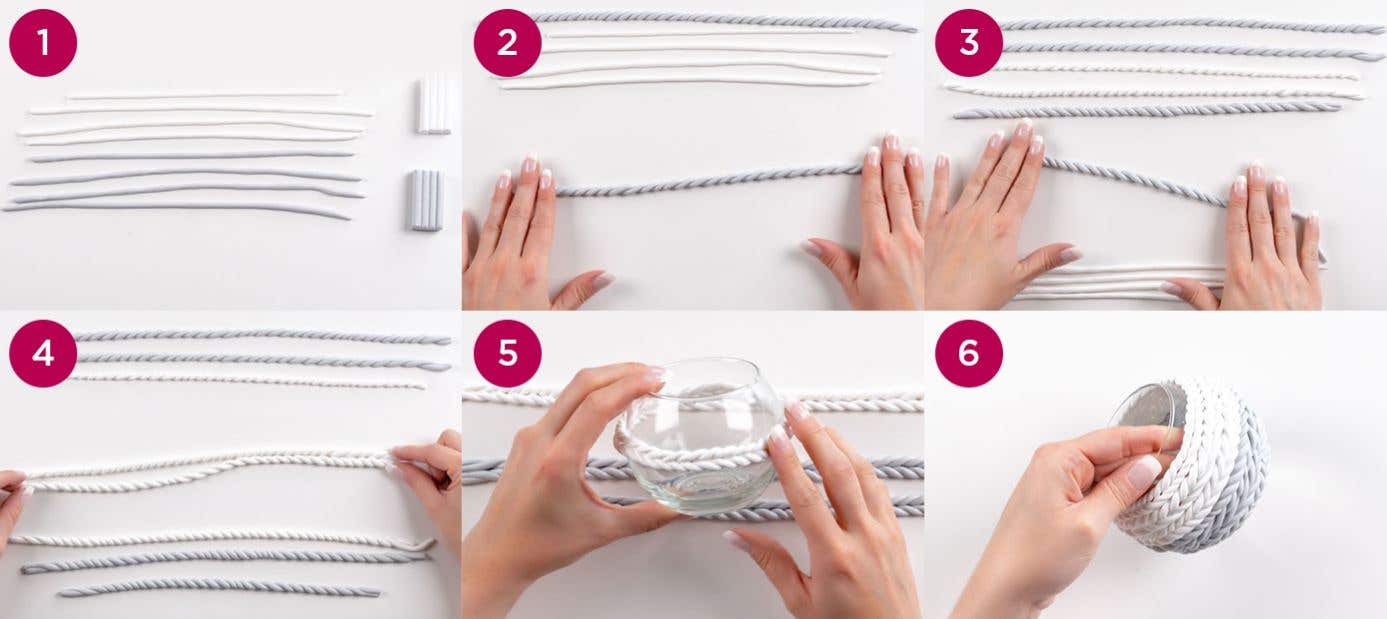 Watch the Video