Level: Easy
Duration: 30 mins
Brighten up your fridge with these eye catching STAEDTLER FIMO Neon Magnets.
Click here for a PDF version of this project.
What you will need
---
A variety of STAEDTLER FIMO Neon Modelling Clay
STAEDTLER Silicon Push Moulds (Gems)
Blade
Scissors
FIMO Gloss Varnish
Oven
---
How to do it
Cut a quarter portion of each of your desired FIMO colours.

Roll each piece into a cord roughly 4cm long.

Combine three different coloured cords together.

Twist all the cords together.

Combine all cords into one thick call.

Roll them together.

Twist the thick cord on itself again and roll it together.

Fold the cord one more time, twist it and s

hape into a ball.

Now cut a piece off the ball and press it into the silicon mould, ensure to fill up all the corners.

Cut the excess FIMO away using the FIMO blade or knife. H

arden the silicon mould and the FIMO in the oven for 30 minutes at 110° C / 230° F and leave to cool completely.

Remove the clay from the mould and allow to cool a little longer.

Finally, coat your set clay with FIMO Gloss Varnish.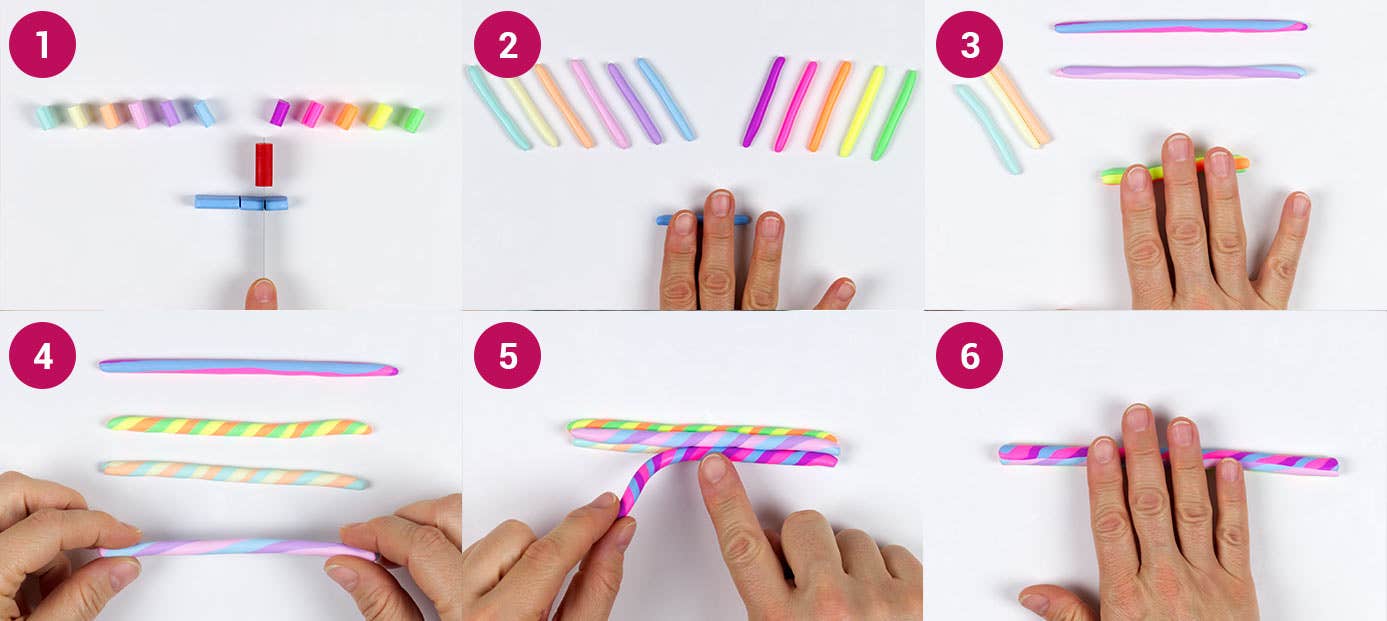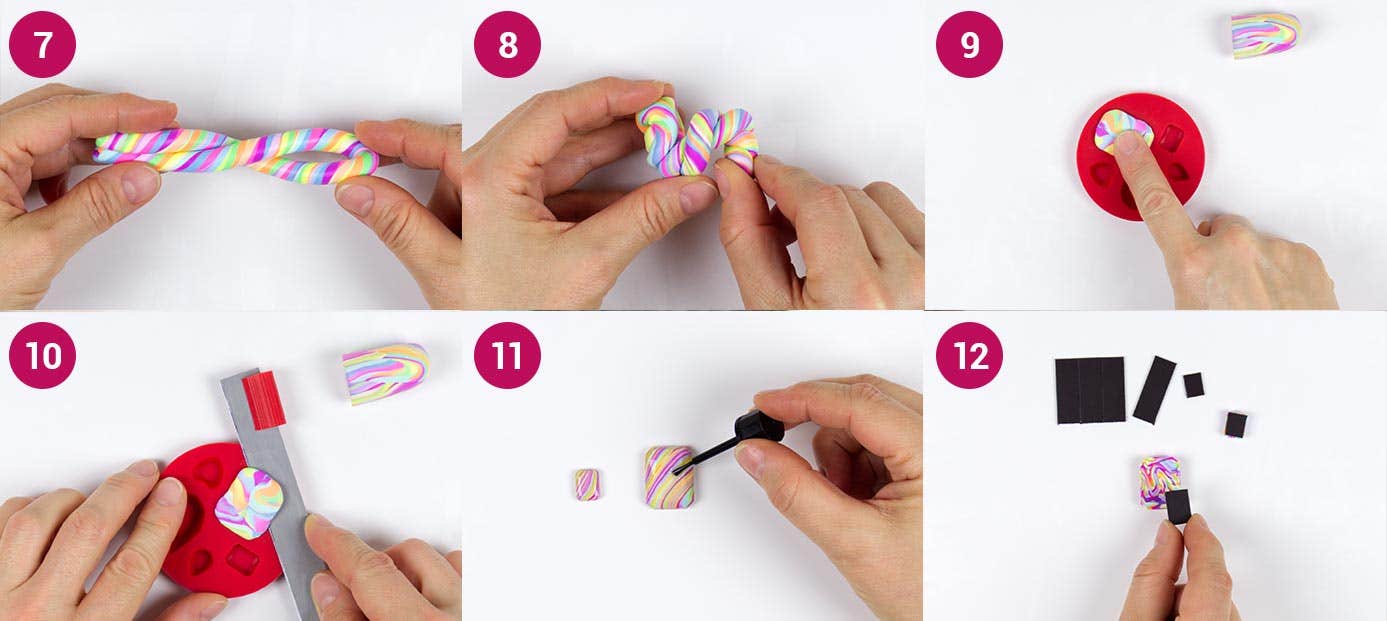 Watch the Video