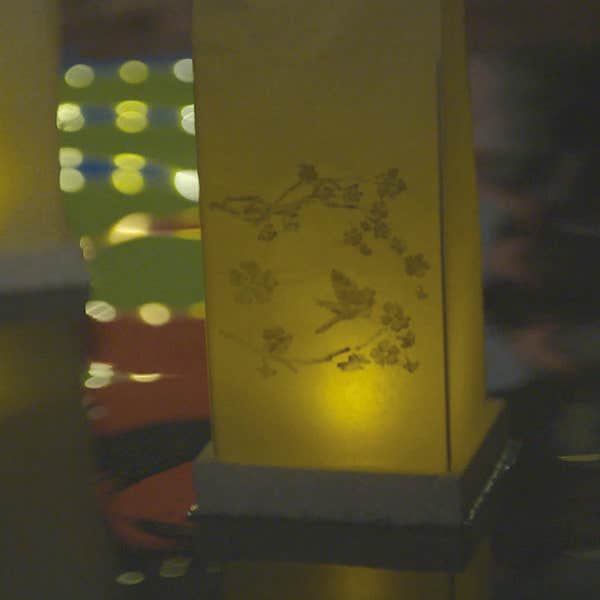 In this project Get Arty artist, Sandra, creates a floating lantern using battery operated candles, and shows how amazing patterns can be easily made using stencils.
For a PDF version of this project, click here.
What you will need
---
Transparent paper / baking paper
Glue
Reeves paint / Posca paint markers
Celco scissors
Candles (battery operated)
Sticky tape
Sticky putty
Bamboo skewers or disposable chopsticks
Styrofoam
Stencil
Celco ruler
Pencil
Jasart paint brush
---
How to do it
Start with a sheet of paper 53.5 cm x 30 cm (you can choose a size to suit you).
Make a 1.5 cm crease on the short side of the paper.
Fold the sheet in half and fold both ends to the centre crease, this will give you four lines 13cm apart.
Flip over the paper to decorate on the outside while it's laid on a flat surface.
Place stencil on the lower third of the panel, and paint over the top remembering to keep the stencil still.
For square lanterns, it would be best to decorate each panel, rather than decorating it as one full paper.
Insert skewers on the corners of the Styrofoam base, and place the candle in the centre with a bit of sticky putty underneath to secure it. Next, fold or roll your paper lantern and glue the edges together, secure with sticky tape. Place the paper over the skewers/beams. Again secure the lantern with tape.
Now we just have to wait for the sun to go down.