Acrylic transfers allow you to essentially grab the ink layer of a copied or printed material and embed it into the acrylic film.
Now you can incorporate extraordinary photographs or newspaper clippings into your painting or collages without sacrificing the original.
Click here for a PDF of this project.
What you will need
---
Liquitex Acrylic Paint
Liquitex Gloss Medium & Varnish
Liquitex Acrylic Ink
Liquitex Acrylic Paint Marker Fine
Large Paint Brush or Roller
Sponge
Canvas
---
How to do it
Photocopy the image you wish to transfer.
Apply Liquitex Gloss Medium & Varnish to canvas.
Gently lay the photocopied image, face down, onto the canvas.
Apply pressure to smoothly adhere the photocopied image onto the canvas, gently ironing out any air bubbles.
Allow to dry.
Once dry, use a sponge to apply water in order to saturate the paper.
Gently rub paper off to reveal your image, transferred onto canvas.
Once dry, you can add mixed media effects by working into your image with acrylic colour and acrylic paint markers. If applying acrylic colour, glaze in thin layers using paint mixed with Gloss Medium & Varnish in order to retain image detail.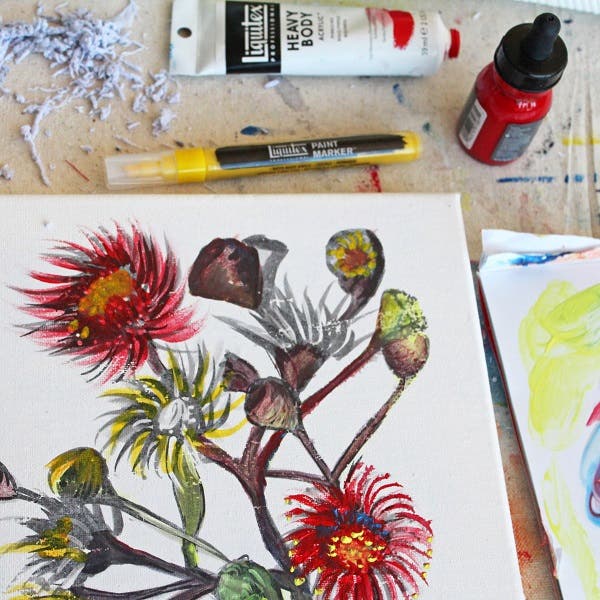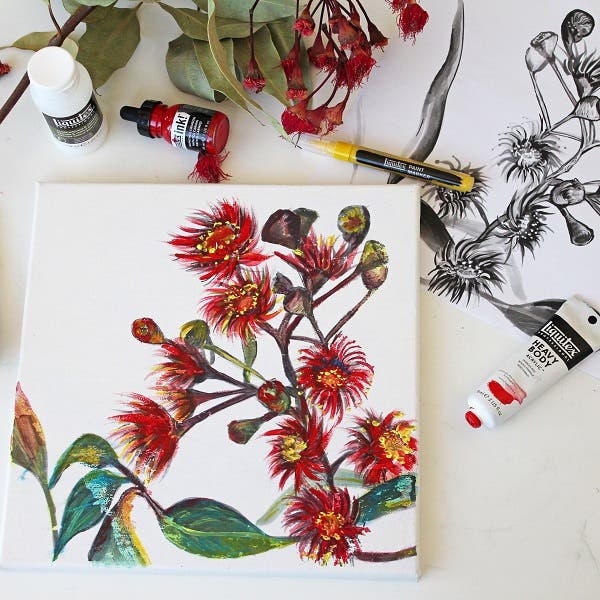 If you enjoyed this video, check out our whole range of Acrylic Painting, including, Acrylic Paint, Acrylic Paint Sets, Acrylic Spray Paints, Acrylic Paint Markers, Acrylic Inks, Acrylic Paint Brushes, Acrylic Mediums & Varnishes, Acrylic Surfaces. Check out our Liquitex brand here too! Or, browse through our related articles below for even more inspiration.
Related Articles:
Sneaker Art with Liquitex - Create your own customised sneakers