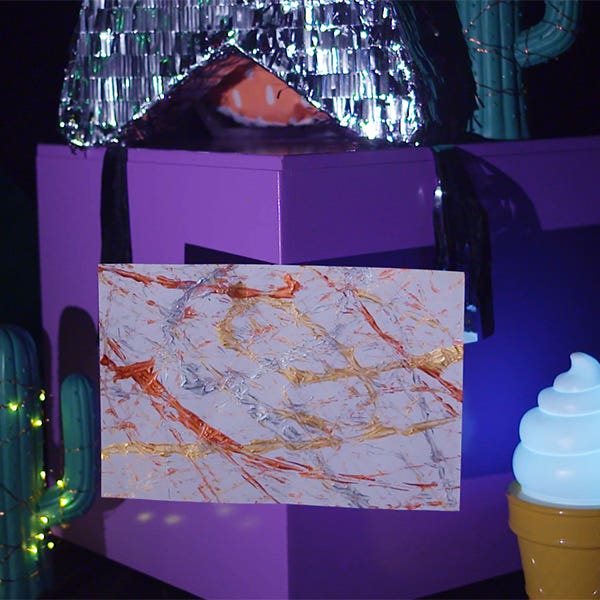 Get rolling with marbles! In this project Get Arty artist, Sandra, shows us how to create your very own abstract artwork using marbles.
Click here for a PDF of this project.
What you will need
---
Marbles
Paper
Sticky putty
Cardboard box lid
Reeves paint in various colours
Liquitex Fluid Medium
---
How to do it
Stick your sheet of paper onto your carboard lid with sticky putty. This will stop your marbles from rolling off!
Place marbles into paints of various colours
Tip: Dilute paint with water or fluid mediums for acrylic colours
Place a marble onto the paper and get rolling, one colour at a time!
Repeat with other colours.
Let it dry and then frame!