Kid's Skateboard Acrylic Stencil Art Workshop
Ages 8 - 15 years old
This is going to look awesome in your room!
Learn how to map your skateboard artwork and select stencils and colours that reflect your interests or match your room. Learn different acrylic techniques to create layering effects on your board with the use of Byron Acrylic Mediums and Paints. Express your creativity and have fun making cool art on a skateboard.
Participants have the option to collect their completed artwork the next day once dry.
Spaces are limited & booking is essential.
Price: $45 per session All art materials, aprons and gloves will be provided.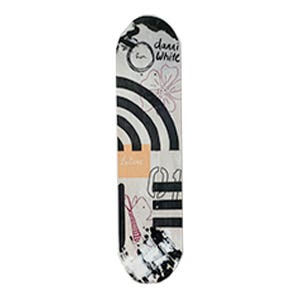 Contact the below stores to book or find out more:
*Please note this is a COVID compliant event. Creative facilitators hold a current Blue Card.
*No child under 12 years of age should be left on premises – parents please remain at the store.
*Please provide any allergy information or medical conditions at the time of booking.
We look forward to seeing you at the workshop & in-store!