About this event
Painting this beautiful and colourful bird with some Fuchsia flowers is a lot of fun.
Using Winsor & Newton Professional Watercolour Paints, participants will start to define the Fuchsia petals Permanent Rose. Participant will then add Winsor Violet to the pink to create the darker petals.
For painting the hummingbird we will continue to use the artist quality watercolour paints and add a variety of bright colours for the body and wings. By dragging a wet brush at the end of the wings we create a sense of movement. And for the final touch we splatter different colour paints to increase interest and flying action.
This workshop is ideal for beginners and intermediate levels who want to learn basic watercolour techniques and colour mixing.
Become a Creative Rewards Member and receive an additional 10% off art supplies from Eckersley's in store on the day of the workshop.
Book now! Spaces are limited & booking is essential.
What to bring: Water bottle
Price: $69
Contact the below stores to book or find out more: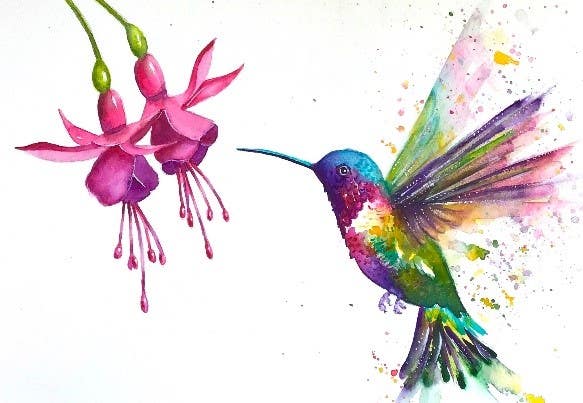 We look forward to seeing you at the workshop & in-store!