Revitalising Mixed-Media Drawing with Georgina Kreutzer and Faber-Castell #Colour4Life
Eckersley's Chatswood: Saturday September 3rd 2022 10am – 11:30am & 12:30pm – 2pm
About this event
This workshop aims to meet you where you're at in our fast-paced week, and provide a moment of relief through the enjoyable process of mixed-media drawing and colouring. There are no rules here - mixed media gives us unlimited ways to express ourselves creatively!
We'll kick off our time together with quick sketching activities to loosen up and release some energy, then dive into a workshop suitable for artists and hobbyists at all stages. Georgina will demonstrate her favourite applications to blend and layer dry and wet media including watercolour/ink, pencil, and pastels - these are the same techniques she use in her own practice to generate large scale realistic artworks. In celebration of Faber-Castell's #Colour4Life we'll be working with the best professional grade art supplies from Faber-Castell!
We can't wait to see you at the revitalising drawing workshop and hope you can implement and adapt these techniques in your own work.
Small class size, allow for more attention to participants from the teacher in a COVID Safe environment.
All art materials used in the workshop will be provided. This workshop is suited for beginners to medium skill levels.
When you book a workshop, you will also get an additional 10% off art supplies from Eckersley's in-store on the day of the workshop.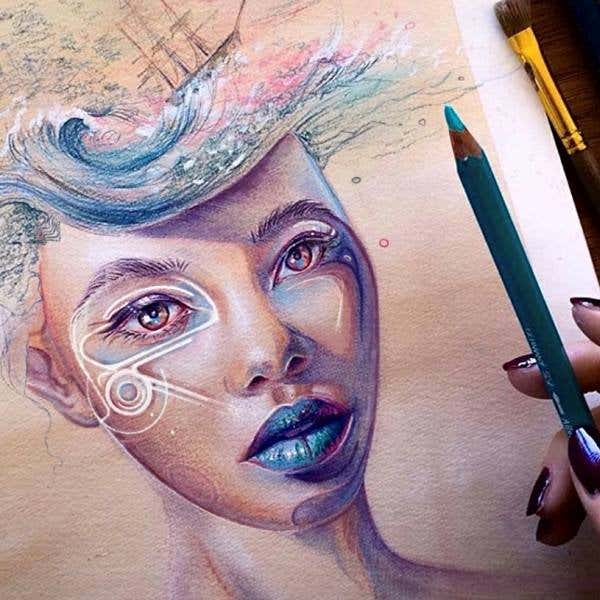 Meet the artist:
Georgina is a Brisbane-based mixed-media artist and illustrator, an architectural designer at EVER Architecture Studio, and a proud ambassador for Faber-Castell Australia. Among her art clientele are UNESCO, UN Women, Lexus, Adobe, and MUGLER, plus a host of small businesses and private patrons. Above all, she loves the slow and rewarding process of illustrative drawing - her dog curled up at her feet and earphones playing audiobooks or anything lo-fi in her ears.>
What to bring: Water bottle
Price: FREE
Book now! Spaces are limited & booking is essential.
We look forward to seeing you at the workshop & in-store!