Level: Easy
Duration: 30 mins
Learn to draw a majestic watercolour whale using STAEDTLER Double-Ended Watercolour Brush Pens.
.
What you will need
---
---
How to do it
Draw an outline of your whale.
Select a mid-blue colour and draw over your outline and the belly if the whale using the thick end. Use the thin tip of some darker blues to add thinner lines and detail.
Use your lighter blues to colour in more of the body.
Add some more structure and detail using the thin tip of some darker blues.
Using your watercolour brush and water, blend and connect the colours of your whale.
Using a thin brush, pick up a little paint from the wet areas and give the whale additional expression lines outside of the body of the whale. Let your work dry.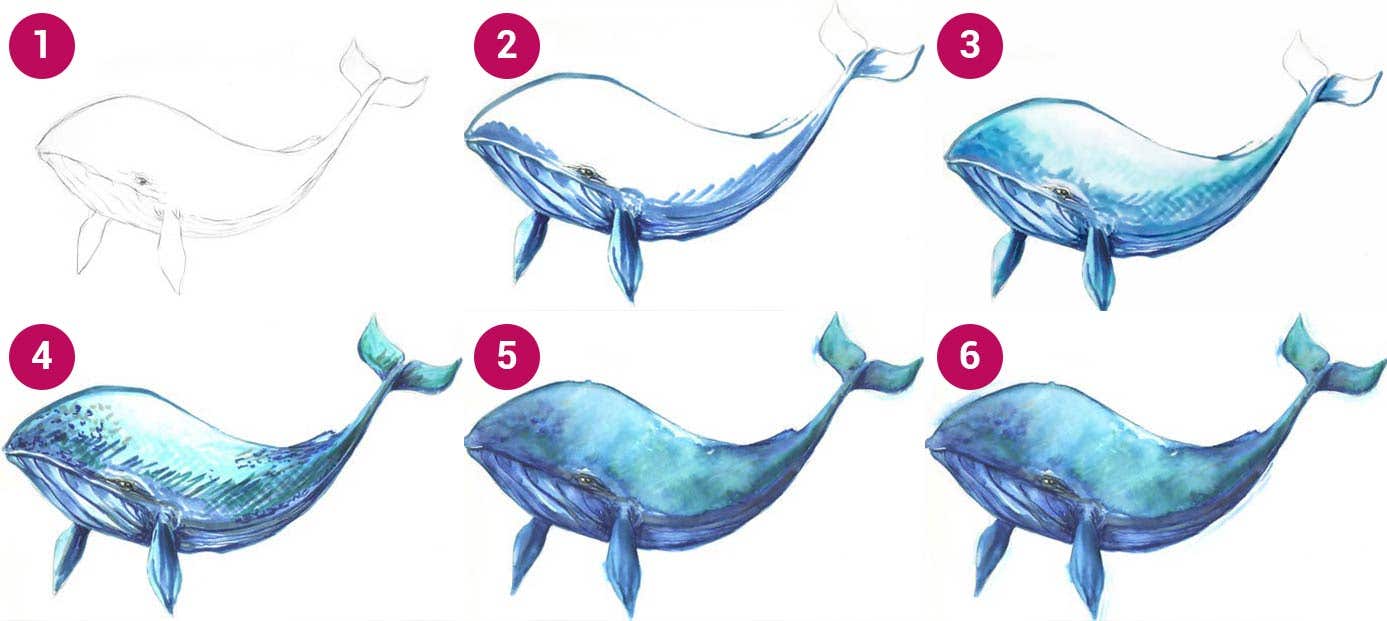 If you've been inspired by this watercolour whale tutorial, see our other inspirations below! Or check out our watercolour range here including watercolour paint, watercolour paint sets, watercolour pencils, watercolour markers, watercolour sticks, watercolour surfaces, watercolour brushes, watercolour mediums and of course more of our STAEDTLER range too.
Related Articles:
Watercolour Flowers: Guide To Painting Watercolour Flowers
Winsor & Newton Professional Watercolour Sunrise Tutorial
Winsor & Newton Botanical Watercolour Series: Boysenberry
Anna Mason's Watercolour Method - The Overview