Looking for ideas on how to keep your kids entertained and engaged while getting creative?
We've put together these easy drawing tutorials so you and your kids can learn how to draw and make some art together!
Drawing is a great way for kids to practice their fine motor skills, and exercise their imaginations, but we know sometimes a blank page can be scary, even for little ones! We have put together some drawing ideas for every child so they can have fun being creative and colourful. From animal lovers to beach babies to magical dreamers, our tutorials will help your kids show off their creativity and make some lovely art at home with you.
As new technology is becoming more accessible for kids, one of the most important things we can teach them is how to cultivate their imagination and get creative! Luckily, it's as simple as grabbing a pencil, some paper a selection of coloured pencils, and following along with our 'How to Draw' tutorials. They are all suitable for children and easy to follow along with to make some cute drawings!
If you're feeling adventurous with your kids' art at home, you can also try using watercolours or crayons to brighten up their artwork, which can help turn some simple drawing ideas for kids into gorgeous fridge-worthy art. It's possible you'll also want an eraser, because we don't always get things right on our first try! If you're feeling adventurous, you can even take your drawings to the sidewalk with some chalk drawing!
How to draw a butterfly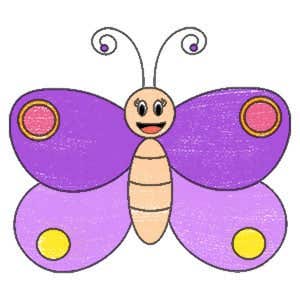 Butterflies are so exciting to spot in our gardens, and equally fun to draw! Our 'How to Draw a Butterfly' drawing tutorial for kids makes drawing these cute critters simple. You and your child can play with colours and patterns on the cute butterfly's wings as well, making it a great option to draw and decorate often!
How to draw a dog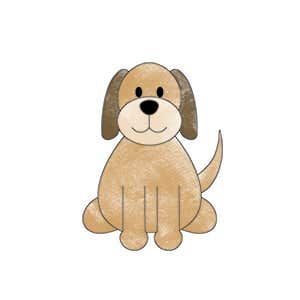 We all know a cute dog is a firm favourite with kids and adults alike, with their cute wagging tails and playful personalities. Using simple shapes and lines, you and your child can draw your very own cute dog drawing with our step-by-step guide on 'How to Draw a Dog'. Dogs come in all shapes, sizes, and colours, so your children can enjoy drawing a whole pack of dogs and colouring them all in differently!
How to draw a turtle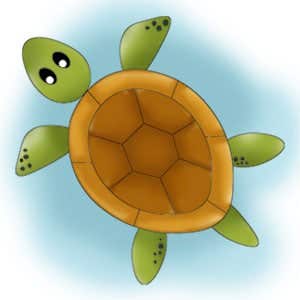 If you're more of a beach baby, we have a cute and simple turtle drawing tutorial to dive in to with the kids. Turtles are fun for kids of all ages – bigger kids can draw and decorate the turtle themselves, or for the littler kids you can draw the turtle and let their imaginations run wild colouring in and drawing the shell pattern for you! If you're feeling extra brave and want to do some watercolour art at home, using watercolour pencils or paints to fill in your turtle drawing makes a great piece of art too, and the perfect match or this cute water-dwelling turtle.
Start with our easy-to-follow 'How to Draw a Turtle' tutorial and let your kids' imagination run wild.
How to draw a koala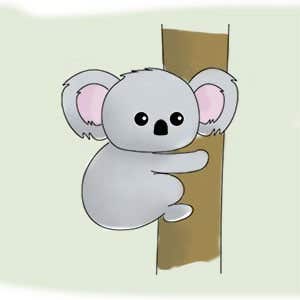 One of Australia's best-loved animals and a favourite to visit at the zoo, Koalas are a fun animal to draw with your kids! We have a tutorial for a cute and fluffy koala for your children to create and colour. Our easy-to-follow drawing tutorial has this Koala hugging a tree, but you can mix it up by adding leaves for your fluffy friend to hold, or anything else your children can think up! Check out the 'How to Draw a Koala' tutorial and get creating!
How to draw a unicorn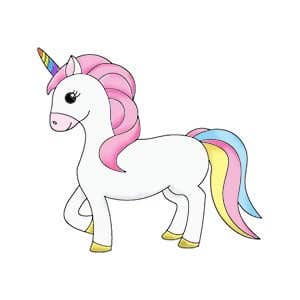 We know that unicorns are one of the MOST magical creatures, and kids of all ages love to draw them! That's why we've put together this 'How to Draw a Unicorn' tutorial for you, so you and your kids can bring the magic to making art at home together. If you want to sprinkle even more magic on to your unicorn, try picking up some glitter and glue to decorate it!
How to draw a car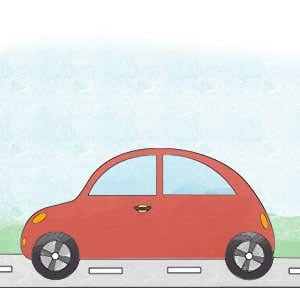 Cars can be fun for kids to watch from windows, or play with in toy form, and now with our step-by-step drawing tutorial, your children can learn to draw them too. Best of all, cars can be any colour and have any pattern on them, so your children can really get creative with their car decoration!
How to draw a rose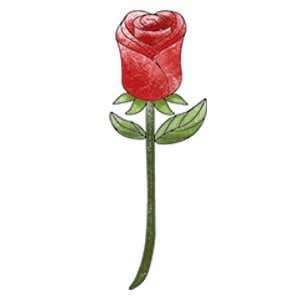 Prefer drawing pretty flowers? We have you covered! Roses are easily recognisable and lots of fun to draw in all different colours and sizes! Our 'How to Draw a Rose' tutorial makes it easy to draw a lovely rose, and you can get creative with your kids to make your roses big and colourful or keep it simple with the classic red rose!
Grab some supplies and get creating!
Some basics we recommend having on hand:
If you're feeling extra creative, grab some pastels and crayons, or some watercolours and brushes. You can even jazz up your kids' art ideas with some poster paper and acrylic paint, or grab some sidewalk chalk and get creative outside – the possibilities are endless!
Most important of all, enjoy letting your kids' creativity shine!
Tutorial Quick Links: